Reading to my kids is one of the best times of the day! I love it because it can turn an upside down mood rightside up (for them and for me!), turn a ho hum day into a new adventure to explore, or teach new vocabulary words and ideas. At Christmastime, there are a few favorites that stand out to me that I recommend for ample Christmas reading fun, and a beautiful display for any coffee table at this festive time of year. I hope that you check these books out at the library, or find them at your local bookstore!
*A quick fun fact: I was glancing at Barnes and Noble's website to get some good photos to share with you of some of my favorites and saw that the oldest published Children's Christmas book they carry is An ABC Christmas by Amy Houts. I regret to say there was no photo available, but it was written in 1900!

By Tom Hegg

By Lorna Balian
By Caralyn Buehner
By Cheryl Campbell


By Chris Van Allsburg

By Clement Clarke Moore
By Jan Pienkowski
Gets the award for the most unique illustrations!
Tomie dePaola

For the older kids...

For elementary kids (or anyone for that matter) I lohuuuuv this book and remember reading it before going to sleep in my grandmothers closet. I could. not. put. it. down.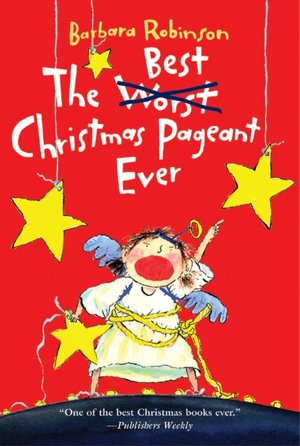 by Barbara Robinson

By O. Henry


Happy Reading, and the Happiest of Christmases to you and yours!!
Love,